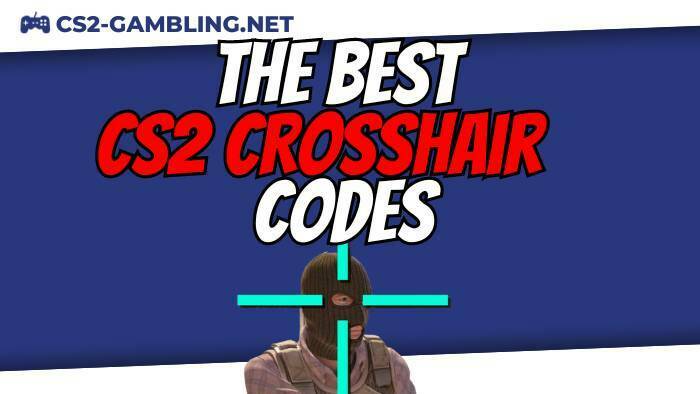 In the realm of Counter-Strike 2, precision is everything, and it all starts with your choice of CS2 crosshair codes. Whether you're a seasoned veteran or a newcomer to the CS2 world, understanding the nuances of crosshair selection can significantly impact your gaming experience.
Demystifying CS2 Crosshair Codes
CS2 crosshair codes are configurations that determine the appearance and behavior of your in-game crosshair. They are the key to enhancing your aiming accuracy and securing those crucial shots. To walk in the footsteps of CS2 legends like s1mple, ZywOo, and sh1ro, grasping the importance of the right CS2 crosshair code is fundamental.
The Quest for the Perfect Crosshair
Selecting the ideal crosshair is not a one-size-fits-all endeavor. It requires a thoughtful analysis of your gaming style, aiming preferences, and the specific CS2 maps you frequent. Here are essential considerations:
Size Does Matter: The size of your crosshair is pivotal. Opt for a crosshair that's too large, and it may obstruct your view; choose one too small, and it might hinder your long-range accuracy. Finding the sweet spot is vital.
Trial and Error: Experimentation is key. Counter-Strike 2 offers a revamped Deathmatch mode, providing ample opportunities to fine-tune your crosshair selection.
Learn from the Pros: Drawing inspiration from top CS2 players and their preferred crosshair codes can be a game-changer.
Top CS2 Crosshair Codes for 2023
To facilitate your journey, we've curated a list of the best CS2 crosshair codes trusted by professional players:
Nicolai 'dev1ce' Reedtz: CSGO-yxFut-M6Vka-p4GAf-X5yZT-ey3JE
Denis 'deko' Zhukov: CSGO-9GVqi-ixpNa-JuGa8-ae6hd-H7xDK
Ilya 'm0NESY' Osipov: CSGO-hzrMn-jXu8b-R7VH4-hQ9aa-OnMHA
Owen 'smooya' Butterfield: CSGO-i2z3i-7o4Qx-u7R8Z-oMHCb-tOUnB
Abdul 'degster' Gasanov: CSGO-i6W7e-7dNbB-7u2hV-vwvQd-97DRE
Marcelo 'coldzera' David: CSGO-3Ppuw-omUQp-VYbMN-CKMnA-frPcF
Gabriel 'FalleN' Toledo: CSGO-TpORA-p9Ley-TLQ3P-HzXJY-U9z6A
Jacky 'Stewie2K' Yip: CSGO-QVV9H-dfdPZ-G97WJ-E3SxF-tHwzF
Aleksi 'Aleksib' Virolainen: CSGO-Jp4hk-AfzML-FcpUT-2pfxZ-kSLoD
Håvard 'rain' Nygaard: CSGO-mbppN-WGdqq-XeBH8-bmdyV-fxwPB
Finn 'karrigan' Andersen: CSGO-CP44i-z2D7K-dpJhE-TvPaj-MaMbM
Helvijs 'broky' Saukants: CSGO-2uABj-Rr3dC-yhVt3-bXe8v-tDu8O
Unveiling the Secrets of CS2 Crosshair Codes
In your exploration of CS2 crosshair codes, you may encounter unique configurations favored by renowned players. Here are a few examples:
ZywOo's Crosshair Code: Mathieu 'ZywOo' Herbaut: CSGO-Qzpx5-BRLw8-xFPCS-hTns4-GHDhP
S1mple's Crosshair Code: Oleksandr 's1mple' Kostyliev: CSGO-RiaU3-DDuB5-rCqXD-GUhfw-pevvE
Sh1ro's Crosshair Code: (Details currently unavailable)
Mastering CS2 Crosshair Codes
To make the most of CS2 crosshair codes, follow this step-by-step guide for importing and exporting them:
Click the gear icon in the top left corner of your CS2 screen to access the settings menu.
Within the 'Play' section, select 'Game' and click 'Crosshair' to explore a range of crosshair options.
Inside the Crosshair preview, locate the 'Share or Import' button.
Choose a crosshair code from our curated list and click 'Import' to activate your preferred crosshair.
The Future of Crosshair Options in CS2
You may have noticed differences in CS2's crosshair options compared to CSGO. This discrepancy arises from the limited crosshair choices in CS2, requiring players to adapt and create unique configurations. The future remains uncertain as to whether Valve will introduce additional crosshair options in upcoming updates.
Crafting Your Perfect Crosshair
As you delve into the world of Counter-Strike 2 crosshair codes, remember that there's no universal "perfect" crosshair. Your choice should align with your personal preferences and gaming style. Here are some general tips:
Opt for a crosshair color that stands out against your surroundings, avoiding colors like yellow on desert-themed maps.
Experiment with different crosshair styles, such as Classic Static or Legacy, to find what suits you best.
Explore options like 'T Style' and 'follow recoil' to fine-tune your crosshair for various in-game situations.
Conclusion
In the world of Counter-Strike 2, the selection of your crosshair code is a pivotal decision. By exploring the best CS2 crosshair codes, learning from the pros, and refining your preferences, you can elevate your CS2 gaming experience to new heights. Keep in mind that the perfect crosshair is highly individual, so don't hesitate to experiment and find the one that complements your unique style. Prepare to dominate the CS2 arena with precision and flair!
More about Counter-Strike 2: Exploring the Freefall: CS2 Skin Market Prices on the Decline